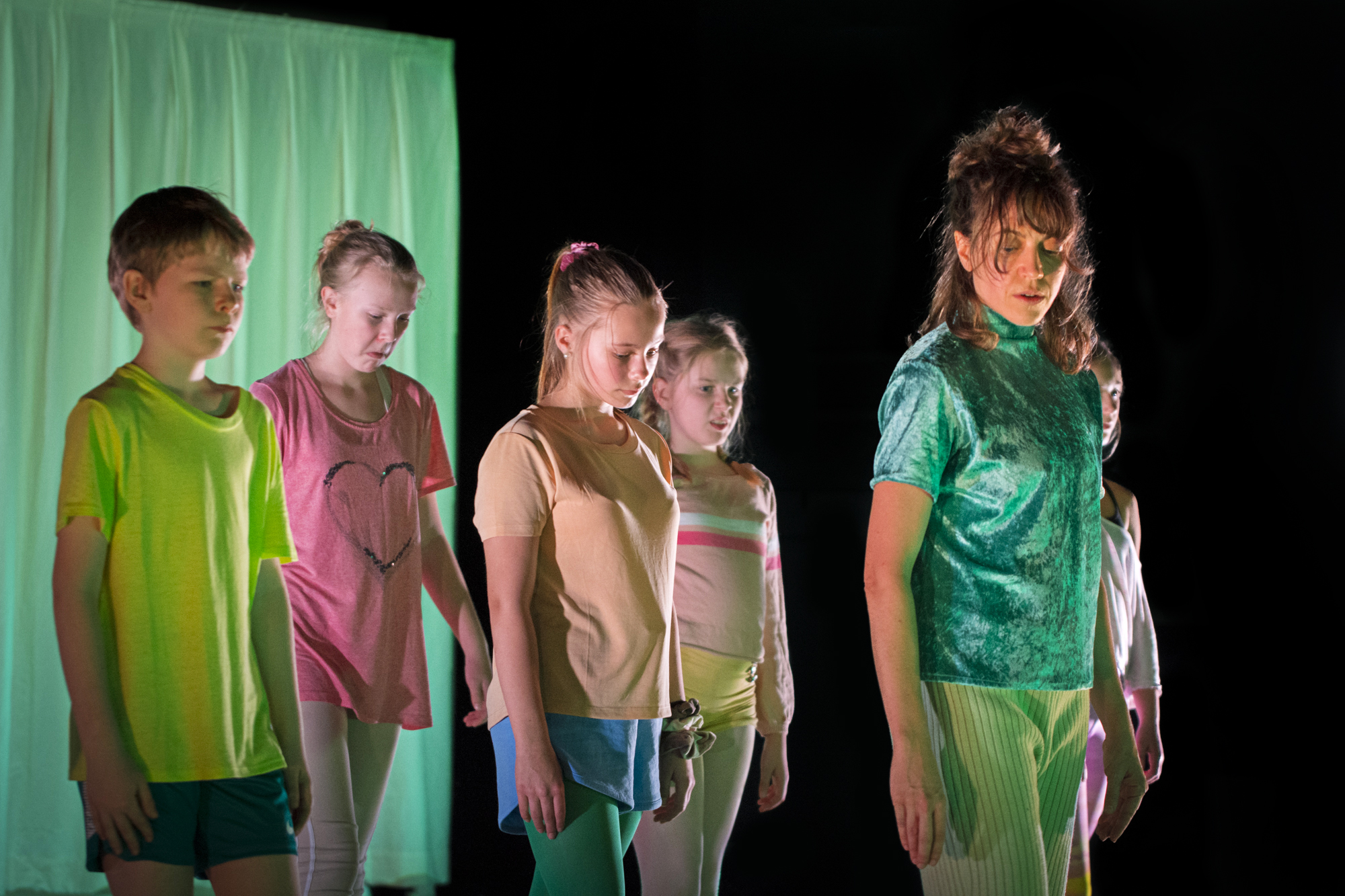 Nicola Gunn
"Working With Children"
October 8 & 7, 2021
20.00 H
Muffathalle
20,- / reduced rate 15,- EUR
seating with a minimum distance, wearing a mask is not required
Australian born Nicola Gunn works across contemporary performance, choreography, theatre and socially-engaged art as a performance artist, writer, director, choreographer, facilitator and dramaturg in Norway. She often uses subversive, humorous, choreographic and philosophical tactics to come at things from a moral and ethical standpoint and uses language simply to convey a hidden and modest complexity. Working with Children is a choreographic essay about the ethics of working with children and the risk of intimacy and exposure. 5 children create choreography live in front of the audience. The piece insists on vulnerability, and orbits around an imploding – and very funny – text made up of whirlwinds of thought all caught up in each other: what can we say, what can't we say, who can say it, who cannot, and what are the implications of saying one thing and doing another? The children's movement at times corresponds – either by accident, suggestion, or association – with the written language, allowing the work of the children to constantly slide in and out of focus. There is a kind of double exposure taking place: the process of being watched by an audience and the children slowly revealing themselves on stage in rehearsal.
In cooperation with Fokus Tanz/ Tanz und Schule e.V.
Co-produced by Bit Teatergarasjen, Rosendal Teater and Carte Blanche, Norway's national contemporary dance company. Working with Children was originally commissioned and produced by Melbourne Theatre Company.
"Working With Children" is supported by the Norwegian Dance and Theater Center via the support scheme financed by the Norwegian Ministry of Foreign Affairs and Ministry of Culture.