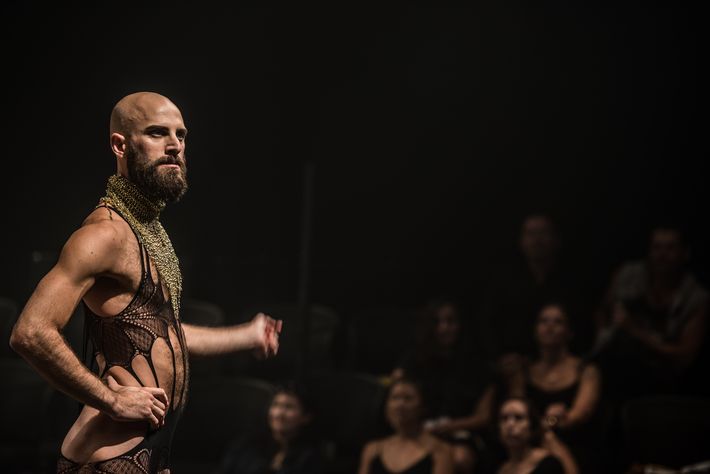 Gerard X Reyes
"The Principle of Pleasure"
October 24 & 25, 2022
20.00 H
Schwere Reiter
Minimum age 16
20,- / reduced rate 12,- EUR
Gerard X Reyes has found pleasure in many places: In a trans bar in Montréal, at vogue balls in Manhattan, in strip clubs in Portland, at fetish parties in Berlin. Each place allowed him to escape from social norms, but at the same time he encountered restrictive house rules. In "The Principle of Pleasure" he shares his first true pleasure with the audience: dancing to the seductive songs of Janet Jackson. Voguing, stripping, the glorification of eccentricity and the embodiment of glamour allow him to explore the controversial power of pleasure. The boundaries between audience and performers are transcended this evening to find ecstasy in and between our bodies.
Co-production: Canada Council for the Arts
Support: Le Conseil des Arts et des Lettres du Québec, New York State Council on the Arts, Representation of the Government of Québec
Partner: Mai Montréal, Théatre La Capelle, uddies in Bad Times Theatre, The Door NYC, The Spectrum, Dancemakers, Studio Mange Mes Pieds
This guest performance is supported by the the Representation of the Government of Québec in Berlin.