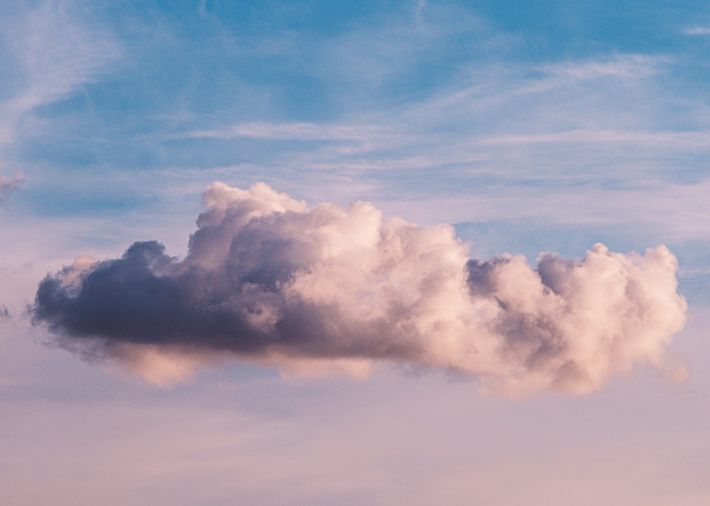 And the beat
goes on ...
August 7
starting at 14.00 H
Fluffy Clouds
Entrance free of charge
With "And the beat goes on..." TANZWERKSTATT EUROPA turns Fluffy Clouds into an artistic-theoretical parcours consisting of performative contributions, lectures, exchange, encounters and the possibility to try out dance and somatic practices yourself! Theoretically and practically, it is about the techné of dance and somatic practices for a good life – an afternoon between performance, participation, lecture, picnic and a lot of fun. The rhythm of the course is set by Roza Moshtaghi's "Bouncing Narratives", a performance in public space on a walk-in container that has been converted into a trampoline.
Entrance to all parts of the programme during this afternoon is free, advance registration is not required. The lectures and workshops will be held partly in English, partly in German. No previous dance experience is required for the workshops. If there are any changes to the programme due to the weather, we will inform you in good time here, as well as via our newsletter.
Performances
Roza Moshtaghi
"Bouncing Narratives"
14.00, 16.00 & 18.00 H
Katrin Schafitel
"ZWINK2"
15.00 – 16.00 H
"ZWINK2" is an object dance in public space: Munich dancer Katrin Schafitel improvises from the moment and deals with the given – spontaneously and directly. Her colourful object costume – designed by Robert Kis – sets its own beat and handling through its materiality. The performer draws on everything she finds and explores her surroundings with full physical commitment. The beauty and poetry of being alive can be experienced through her dance in public space. The charm of a fleeting moment, a smile, a wink in movement and encounter.
Joe Moran
"Thirst"
15.40 – 15.50 H
Joe Moran has a wide-ranging practice incorporating theatre and gallery performance works, critical writing, curatorial projects and drawing. His work centres the body and embodied presence as a site of complex subjectivities and political unrest, with queering frequently deployed as its principal critical strategy. In "Thirst" two performers navigate a complex, shifting terrain of power, submission, complicity and consent. In a single physical act, one moves from lying to standing to lying, mounted by the other who never touches the floor.
Louise Vanneste
"Solo"
15.30 – 15.40 H & 17.20 – 17.30 H
After training in classical dance, Louise Vanneste turned to contemporary dance and studied at P.A.R.T.S. in Brussels. A scholarship enabled her to continue her training in New York with the Trisha Brown Dance Company. Louise creates extraordinary perceptual experiences with her choreographies putting dance in dialogue with space, light and sound. She prefers to develop her choreographies in collaboration with artists from different artistic disciplines. For "And the beat goes on ..." she performs a short solo.
Workshops
Yoga
with Esther Balfe
15.00 – 16.00 H
Esther Balfe, a certified yoga teacher, has been a practitioner of yoga for over two decades. Yoga has supported her long dance career, a.o. as a dancer with William Forsythe, facilitating the requisite of working full days in renowned dance companies and rigorous touring schedules all over the world, right up to present day as a teacher, choreographer, and performer.
Tai-Chi
with Chiang-Mei Wang
17.00 – 18.00 H
Tai-Chi Dao-Yin feels like a massage from the inside. Taiwanese choreographer and dance instructor Chiang-Mei Wang reveals a new access to the possibilities in your own body. Chiang-Mei Wang was a soloist for 10 years at the Cloud Gate Dance Theatre in Taiwan, Asia's leading dance company. During this period, she worked intensively with the Tai-Chi Dao-Yin master Wei Shong in Taiwan and received her teaching certificate in 2002.
Lectures
Dr. Peter Lovatt
"The Psychology of Movement: A STEP Approach"
15.00 – 15.30 H
Dr. Peter Lovatt is a Dance Psychologist. He is the author of "The Dance Cure" (2020) and the co-founder of Movement in Practice. Movement in Practice uses the psychology of movement to enhance people's relationships, creativity, health and wellbeing. In this short, groovy, session Dr. Lovatt, who has already given keynotes with Barack Obama and Oprah Winfrey, will discuss psychological research which shows how dancing unites people socially, how dancing changes the way people think, how dancing plays a part in our expression of emotions and how dancing is influenced by our hormonal and genetic make-up.
Dr. Eike Wittrock
"The Art of Travesty"
17.00 – 17.30 H
Drag is probably the most queer theatrical genre in which the spaces between conventional gender concepts and their associated notions of desire are explored. In his lecture, Dr. Eike Wittrock examines how gender performances on various stages are connected to queer liberation movements and blur the boundaries between everyday gender and stage performances. Wittrock is a dance and theatre scholar and researches the media of dance historiography, queer theatre history and floriography. He is currently a Senior Scientist at the Centre for Gender Research at the University of Arts Graz.
Alexandra Baybutt
"Somatics and/in the everyday"
17.30 – 18.00 H
In her lecture-workshop Alexandra Baybutt, a somatic movement educator (registered with ISMETA), a dramaturg and a researcher, introduces some of the concepts and practices from somatic movement education and the Laban/Bartenieff Movement System. Somatic movement methods are regularly used in choreographic and performance practice, but also playfully spill into the everyday to shift perception, increase sensation and expand expression. In a philosophy of practice that is about working with what is already there, rather than feeling like something is lacking, Alexandra will facilitate bringing awareness to movement phenomena and embodying concepts. Come and explore sensing self, gravity, breath and space!
Fluffy Clouds
(Sommerbad Georgenschwaige)
Belgradstraße 195
80804 München
U2, U3, U8 Scheidplatz
U3, U8 Petuelring
Tram 12, 27, 28 Scheidplatz
Tram 27 Petuelring
Bus 140, 141,142, 144 Scheidplatz
Bus 142 Rümannstraße