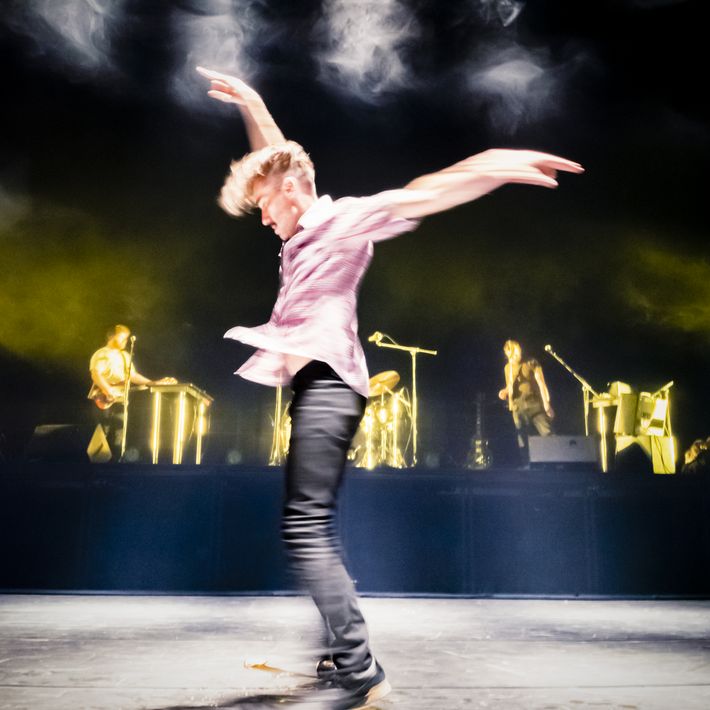 Frédérick Gravel
"Fear and Greed"
August 11
20.30 H
Muffathalle
20,-/12,- EUR
For this performance we offer a Haptic Access Tour starting at 19.30 H and a Live Audio Description during the performance in collaboration with Gravity Access Services. If you're interested please book your tickets here:
"I have three problems: capitalism, the patriarchy, and why art can't manage to save us." Frédérick Gravel returns to Munich for the first time with a solo and a band. With his singular dance, his guitar and supported by three musicians, he unveils his vision of the world, his desire to destroy all certainties and to make his plea for complete and total honesty. The stage is charged, electricity flows through the room and, once more, Gravel makes everything explode. An artist in quest for transcendence, he attempts to confront the world and reconnect with it.
Production: DLD – Daniel Léveillé Danse
Coproduction: Festival TransAmériques, Montréal; Regina A. Quick Centre for the Arts, Fairfield; Muffatwerk, München; Theater im Pumpenhaus, Münster; Atelier de Paris/ CDCN Paris; Montévidéo, Marseille; Centre culturel de Notre-Dame-De-Grâce, Montréal; Ceprodac/ Centro de Producción de Danza Contemporánea, Mexico City
This guest performance is a cooperation with Muffatwerk.