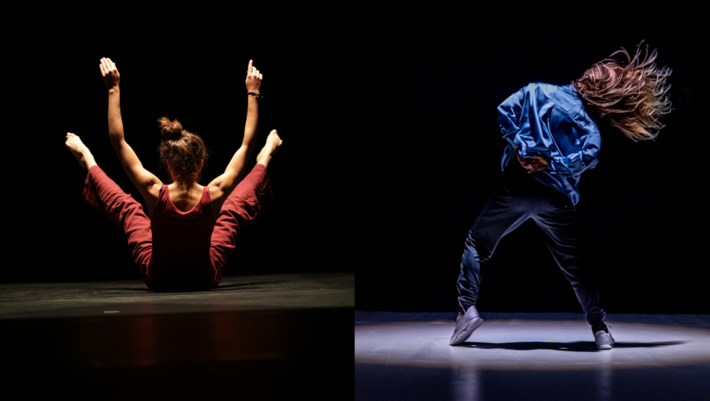 Salma Salem
"Anchoring"
&
Marta Wołowiec
"Tens"
August 10
20.30 H
Schwere Reiter
20,-/12,- EUR
Salma Salem's piece attempts to reclaim the body as a subject of political power. It explores concepts of the political body through a ritualistic approach with specific focus on the womb as a political organ. From a ritualistic perspective, this solo adapts the mechanics of gathering energy from the earth; earthing the body it charges it with energy and force, exploring the idea of a center point, the main point of force in the body. Celebrating the nature and strength of such an organ that has the capacity to endure, host, create and grow.
"Tens" explores the concept of the body as the energy generator. Polish choreographer and dancer Marta Wołowiec seeks organicity resulting from the flow of physical sensations, vibrations, following the voice of intuition. She gives herself time to develop, she also gives the audience time to tune their own bodies with the performer's. This piece is about tension, attentiveness and calmness, as well as the strength that can always be found by standing firmly on one's feet and breathing in and out deeply.
Production "Anchoring": Salma Salem
Initiated by the Goethe-Institut and curated by Nedjma Hadj Benchelabi with the support of Anna Mülter, Anna Wagner, Mohamed Ben Fury and Malek Sebai.
This guest performance is supported by the Goethe-Institut Kairo.
Production "Tens": Krakowskie Centrum Choreograficzne – Nowohuckie Centrum Kultury