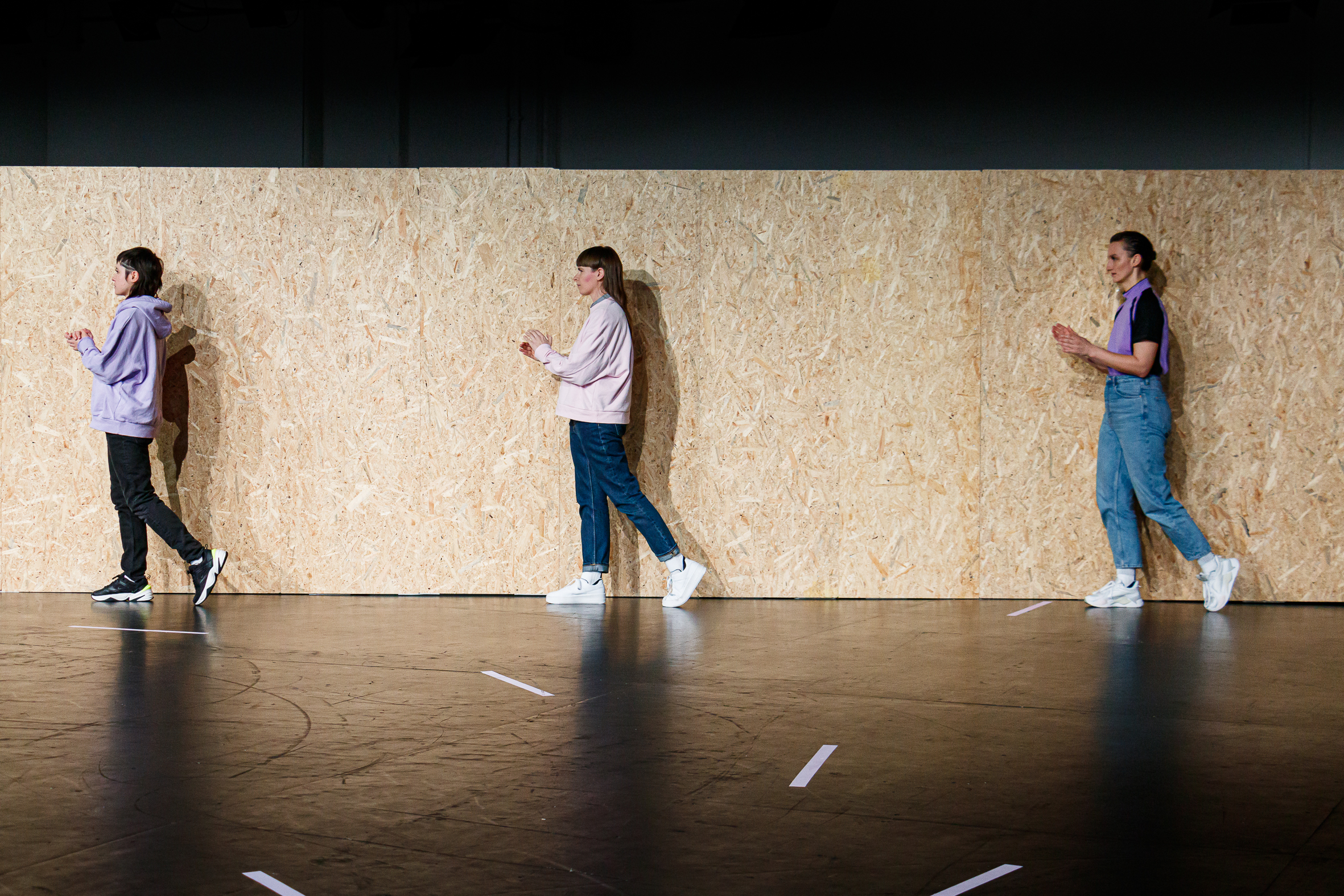 Sheena McGrandles
"FLUSH"
August 1
20.30 H
Schwere Reiter
18,-/10,- EUR
Dancer and choreographer Sheena McGrandles creates stylized bodyscapes choreographed between eroticism and absurdity. Her work explores radical temporality as a means of detailed investigation and exaggeration of movement. In a minimalist setting, her latest work "Flush" features three performers* moving in slow motion and repetitive loops, sometimes backwards, sometimes in sudden changes. Their movement language is borrowed from experimental video technology; it disconnects narration from linearity and movements from meanings. As the familiar becomes unfamiliar and the ordinary becomes spectacular, the tiny details and subtexts hidden in interpersonal situations are exposed. With her previous work "Figured" Sheena McGrandles was invited to the TANZPLATTFORM DEUTSCHLAND 2020 in Munich.
Production: Sheena McGrandles
Co-production: SOPHIENSÆLE
Support: Hauptstadtkulturfonds, Siobhan Davies Dance London, Goethe-Institut London.
This guest performance is supported by NATIONALES PERFORMANCE NETZ Gastspielförderung Tanz, gefördert von der Beauftragten der Bundesregierung für Kultur und Medien, sowie den Kultur- und Kunstministerien der Länder.