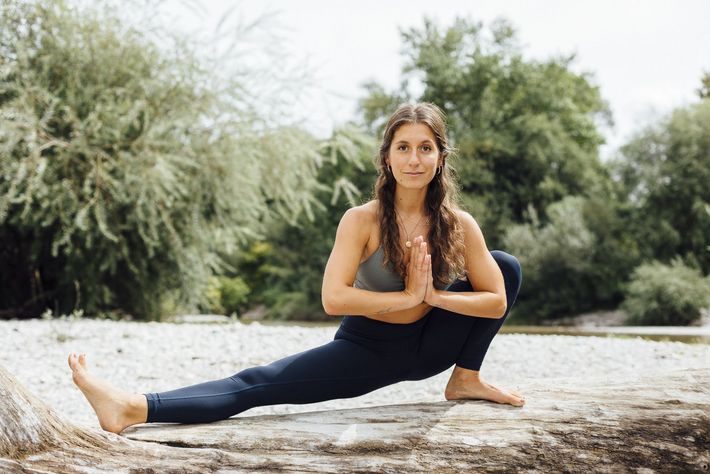 Anja Marinkovic
"Mindfuld Morning Yoga (Vinyasa)"
In Kooperation mit Kale & Cake BodyMindTherapy Studio
August 1 – 5
Studio B
9.30 – 11.00 H
All Levels
In English/German
You want to truly sense yourself again and it can also be challenging? Then Anja Marinkovic's Morning Class is the right thing for you. Her practice combines yoga, mindfulness coaching, sports science and natural healing. Her class is composed of free, flowing movements that, through a series of exercises, allow participants to really feel themselves and connect with themselves in flexibility, strength and endurance.
Meditation is a state of stillness and pure awareness that can be achieved through mindfulness exercises and pranayama (breathwork). Active and silent techniques help to focus the mind and stop the mental carousel. This is followed by flowing movements synchronised with the breath and the play of soft and - depending on the individual practice – slightly powerful asanas. In this way, Anja creates a free flow in which the participants can create an individual connection with their being and start the day in a more meaningful way.
Anja Marinkovic has been doing competitive sports and dancing since her early childhood. After studying sports science, she specialised in therapy and medicine. An illness finally led her to meditation and yoga therapy. She regularly teaches Vinyasa Yoga & Barre Movement at Kale & Cake BodyMindTherapy Studio in Munich.
Please bring your own yoga mat.