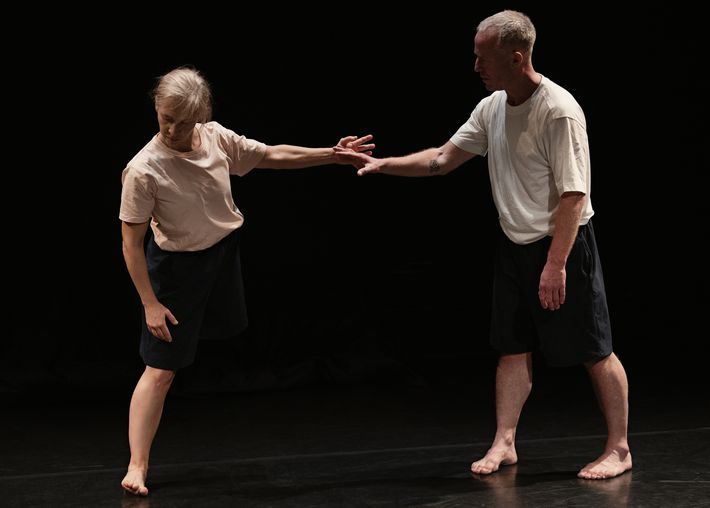 Charlie Morrissey
Markéta Stránská
"CLIMBING IN (and the dance that makes itself)"
August 7 – 11
14.00 – 16.00 H
Studio B
All Levels
In English
Charlie Morrissey is a director/choreographer, performer, teacher and researcher who has been working in the field of performance and Contact Improvisation for 30 years. Together with Markéta Stránská, a Czech choreographer, performer and physiotherapist who recently has joined Candoco Dance Company, he will offer a workshop based on their performance practice developed for the piece "Scáling".
This workshop is a detailed practice of moving in connection with each other through a profound listening and tuning to both self and other; and plays with varying levels of physical intensity. It is about attention as material and imagination as a fundamental aspect of inter/action. It is akin, at once, to the activity of a climber, and to the intricate work of a watchmaker.
The workshop brings attention to how we discover our own bodies through our engagement with others – how we meet ourselves through interactions with the environments and people we encounter. An open and supportive space will be created which invites each person's curiosity to explore and engage with navigating the landscapes and structures of our bodies.
Participants will work both individually and in relation to each other in duets and in bigger groups. The workshop is accessible for people with any kind of physicality or movement possibilities.
In addition to registering via our booking portal, please send an email with your individual access needs and 2 – 3 sentences about your motivation to: s.scherbaum@jointadventures.net