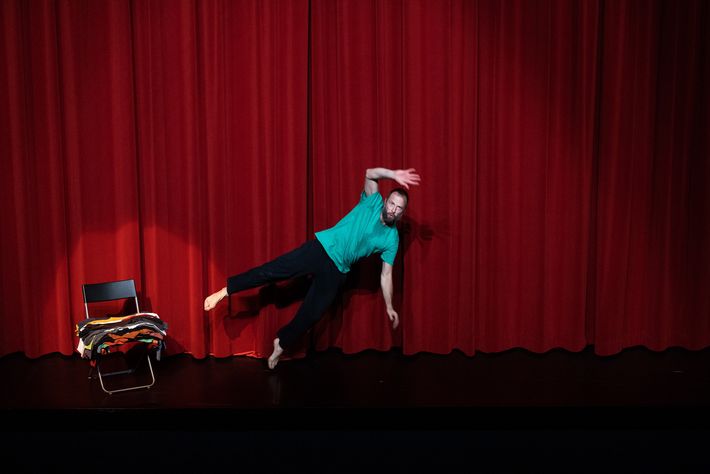 Jurij Konjar
"All in one boat"
August 1 – 5
11.30 – 16.00 H
Studio F
Advanced
In English
Jurij Konjar has worked with Steve Paxton, the pioneer of contact improvisation, for several years. In his workshop, he will work with the participants on ensemble improvisation. What happens in a shared time-space while weaving a piece of fabric together? How do I stay interested and survive this situation?
His class will not be based on a "how to" approach, but on a "do – naming what happened – do another one..." approach. It is about listening and working together as a group – and (probably) failing to understand each other in spoken language and movement. Everyone in the group will probably need their individual time to observe and accept what is happening to them. This recognition of where we are could be a common starting point as an ensemble.
It is also about reinvention. The group will go through a learning curve during the five days of the workshop: How do you do nothing? How do you fail better? How can you delay an impending disaster? How do you integrate a particular flavor of something that has happened before and turn it into a composition that, when recognised, can be developed further?
You probably can't win against an ocean. But you can sit and watch the rolling waves, learn their patterns and their unpredictability. Then, there are still the sails to be set in the direction of the unknown.