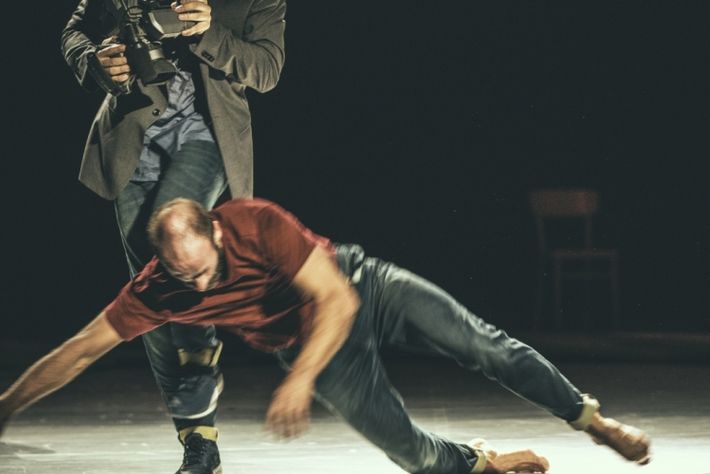 Patrick Williams
"Eastman/ Sidi Larbi Cherkaoui Repertory: Fractus V"
August 1 – 11
14.00 – 16.00 H
Studio G
Professionals
In English
Sidi Larbi Cherkaoui's non-hierarchical thinking on movement, body language and culture is the basis of his artistic practice. His work includes a variety of projects and collaborations in the performing arts, including contemporary dance, theatre, ballet, opera and music. Patrick Williams joined his company Eastman in 2015 with the creation of "Fractus V", and has since worked with Cherkaoui extensively to weave threads of urban dance styles into his works (among others in "Stoic", "Satyagraha", "Icon", and "Les Indes galantes").
Patrick will explore the movement vocabulary of Eastman's "Fractus V" with the participants of his workshop. "Fractus V" stands for the natural fractures necessary to grow and become stronger. Inspired by texts of linguist and political philosopher Noam Chomsky, this work delves into issues including manipulation and the freedom of expression. "Fractus V" was created with five contemporary dancers from different backgrounds who enter into dialogue to merge into an intense, fluid whole. Before Patrick dives into the diverse movement material of "Fractus V", the participants will warm up intensively to learn about the limits of the body and to be able to express actions in different states. Finally, they will work on elements from "Fractus V": Floor, Tutting, Hip, Body Percussion, Fight. Based on the concepts of the piece, participants will also create their own material.
Patrick Williams (aka TwoFace), was born in Munich and first became well-known in the German hip-hop scene and as a participant in international dance battles, such as SDK, The Notorious IBE and World of Dance, for which he is now also in demand as a juror. He has worked several times for commercials and music videos, but his main interest is dance and theatre. Besides his long-term collaboration with Eastman/ Sidi Larbi Cherkoui, he also danced in productions by Malou Airodou (Tanztheater Wuppertal), Patrizia Novorol and Takao Baba.