TANZWERKSTATT
EUROPA
The workshop registration is open!
This August, you can once again learn and train at TANZWERKSTATT EUROPA contemporary dance techniques in a wide range of workshops and intensives, gain insights into current artistic working methods, try out your own choreographic material and share it with other participants from all over the world, train your body in somatic practices or give it a good treat with yoga. The workshops are offered at different levels, so there is something for everyone – whether you are a professional dancer, performer, student or dance-loving amateur!
Browse through our diverse programme with all information about the teachers and their workshops, and come and dance with us – registration is open!
Workshops
TANZWERKSTATT
EUROPA
against all odds
In a parcours of dance, performative, artistic, theoretical as well as personal contributions – live and digitally – artists and theorists who have accompanied TANZWERKSTATT EUROPA over the past 30 years have reflected on the possibilities of dance and choreography, but also on forms of living together in the future. How can we – against all odds – continue to dance or dance against the circumstances?
With contributions by:
Esther Balfe, Jérôme Bel, Jonathan Burrows, Ramsay Burt, Boris Charmatz, Janez Janša, Jin Lee, Lucas Lopez, Àngels Margarit, Anna Mendelssohn, Jeremy Nelson, Ceren Oran, Moritz Ostruschnjak, Virginie Roy, Ana Vujanović, Frank Willens
The SymPodium took place on August 6, 2021 at Muffathalle. It has been recorded and can be re-watched here: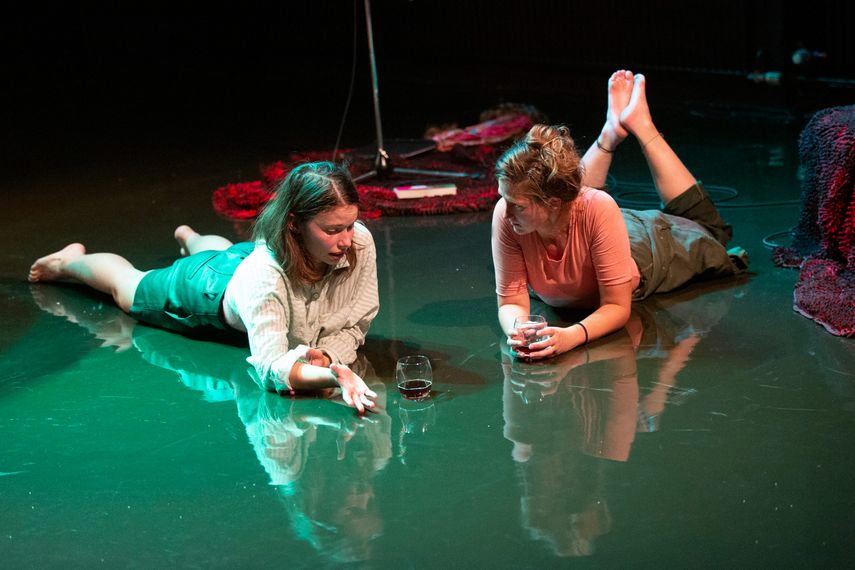 NPN
Impulse Fund for
Dance & Theatre
New funding model
Application deadline
May 17, 2022
As part of the NPN's two national guest performance funds, a new impulse funding model – developed together with the ministries – is being launched, which will subsidize projects from the fields of contemporary dance or contemporary theater that promote exchange between regions in Germany where appropriate structures for the qualitative development and strengthening of the local scenes are lacking in both fields; or projects that involve artists/organizers/networks, etc. from regions in which these art forms are underrepresented.
The NPN Impulse Fund for Dance & Theatre is intended to create new cooperations across federal states that tap development potential in the above-mentioned areas and regions and enable new "tangents" of cooperation.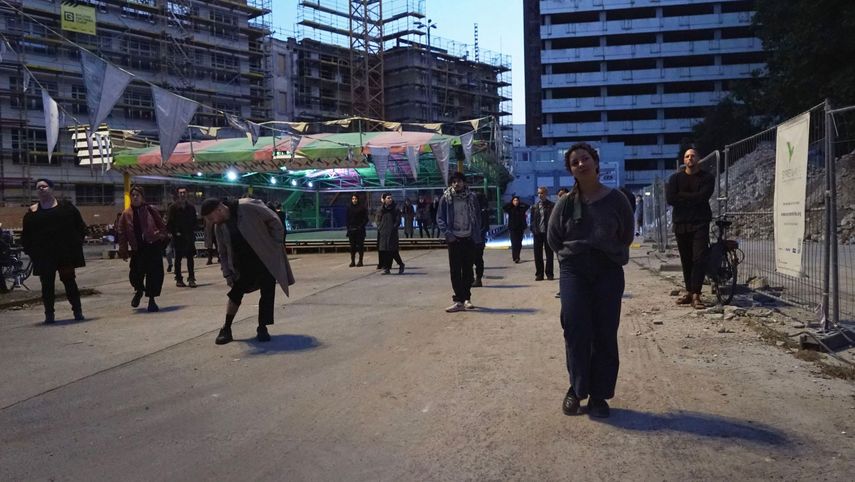 NPN
STEPPING
OUT
NPN-STEPPING OUT, a NEUSTART KULTUR initiative of the German Federal Government Commissioner for Culture and the Media, has now seen its fifth and probably final round of allocations. Thanks to a further increase in funding, another 164 projects can be subsidized with a total of around 5.1 million euros. The focus is on projects that open up analog, digital or media-based public spaces as well as new performative spaces and fields of artistic practice for dance.

The total project budget of NPN-STEPPING OUT thus amounts to approximately 18.5 million euros, which enabled a total of 555 projects in the field of independent contemporary dance during the pandemic. In the fifth round, the jury, consisting of Sabine Leucht (critic, Bavaria), Sven Till (artistic director fabrik Potsdam, Brandenburg) and Christian Watty (artistic director euro-scene Leipzig, Saxony), approved 56 percent of the projects submitted. A total of 291 applicants submitted their project ideas – an overwhelmingly high number!

An overview listing all projects that have been funded in the fifth round can be found here: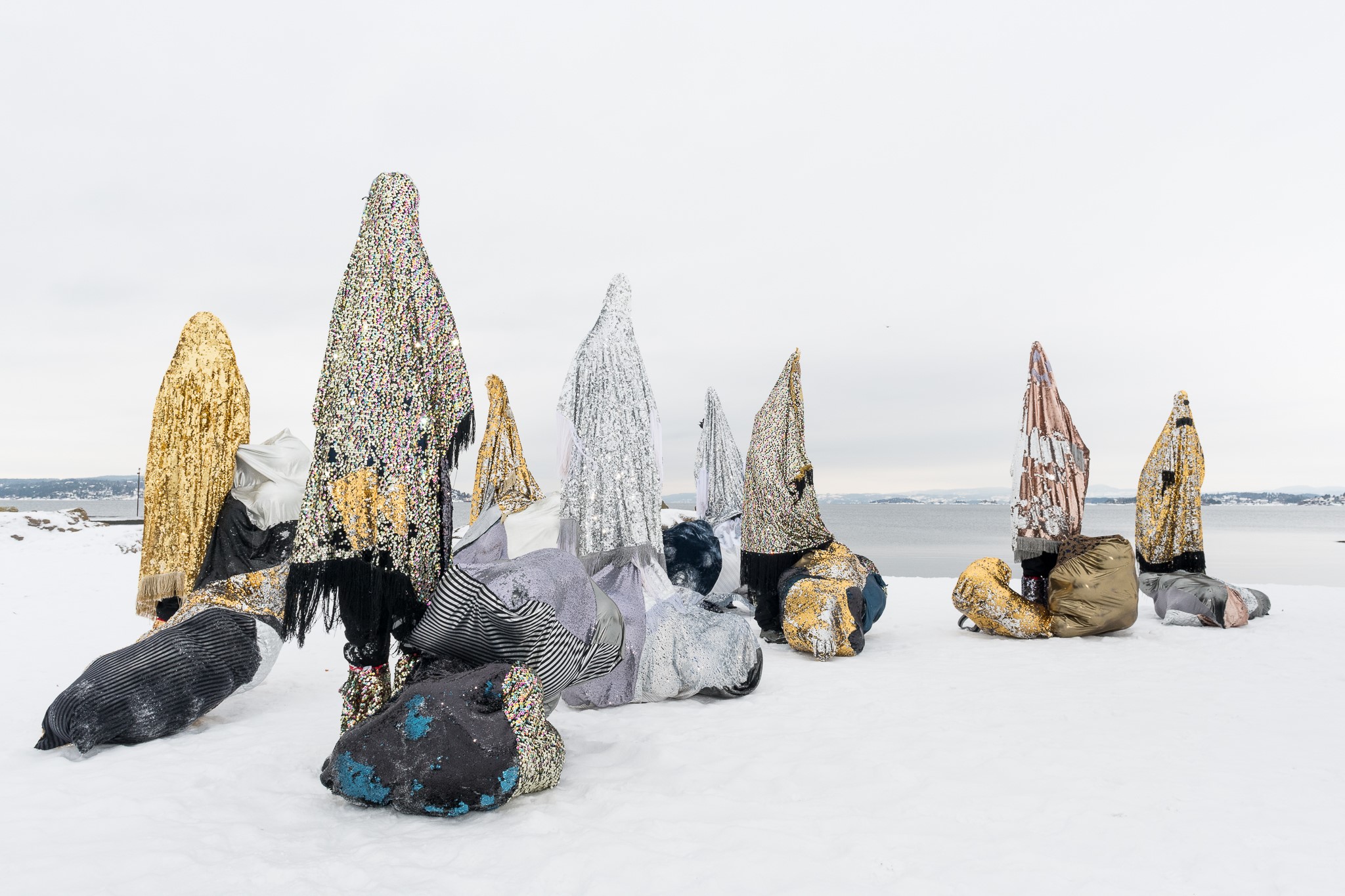 This was depARTures:
Unique Performance and Dance from Norway
With
Caroline Eckly
Nicola Gunn
Ingrid Berger Myhre, Lasse Passage
Daniel Mariblanca
Ingri Fiksdal
From 4 to 17 October 2021, you had the opportunity to discover with us the impressive range of contemporary choreographic and dance work from Norway. With Caroline Eckly, Nicola Gunn, Ingrid Berger Myhre, Lasse Passage, Daniel Mariblanca and Ingri Fiksdal, representatives of the Norwegian contemporary dance and performance scene were guests in Munich who, with their choreographic approaches at the interface to other disciplines and methodologies as well as the body as a negotiating site for socio-political questions, stand for progressive artistic development in contemporary dance.
Accessibility
We are trying to reduce barriers to make access and participation in our projects and events easier and more inclusive. Should you encounter existing barriers that prevent you from using our services, we would like to ask you or a person of your trust to inform us about it. We are happy to help and look forward to your feedback!