Coproduction Fund
for Dance
> January 31, 2024 (1st round)
> April 15, 2024 (2nd round)
JOINT ADVENTURES – Walter Heun is responsible for the support models' administration. This is where all applications must be sent on time via the digital application portal. The application portal is usually open until 20.00 H (CET) on the day of the deadline. Technical support for problems is available accordingly. If the application deadline falls on a Saturday, Sunday or public holiday, the next working day shall be the application deadline.
The applications will be reviewed, if they meet all necessary requirements. A jury of experts makes the final decisions.
The NPN Coproduction Fund for Dance supports the creation of new dance productions that extend beyond solos or small formats.
The NPN Coproduction Fund for Dance requires that at least one coproduction partner from one German federal state cooperates with another coproducer from another German federal state or foreign country. At least one of the two must be a performance venue, production venue, festival, etc. A third or additional coproducers are not absolutely required to attain NPN Coproduction Fund for Dance support, but they do increase the chances of approval.
The applicant is the producer who is realizing the production. The company/ artist can also submit an application, if it or he contributes financial means of production (e.g., other public funds, sponsoring) and thus takes on the role of producer.
Regardless of the company or artist's origin, the production must have been mostly realized in Germany, and the applicant must reside in Germany. Rehearsals and residencies in foreign countries are possible.
There is no standard for the budget level. Most subsidies occur in the framework of 10.000,- to 50.000,- EUR, but at a maximum of 50% of the total costs.
In general, the coproduction may only begin after the jury has made its decision.
The application for funding may be combined with an application for an early start of the measure without entitlement to funding. By applying for an early start of the measure, the project can already be started from the date of the application.
The grant is usually awarded for the current financial year, but no later than March 31, of the following year. The production must be developed, premiered and thus completed within this period.
Please read the application instructions carefully before you start the application process. If you have any further questions, please do not hesitate to contact the administration.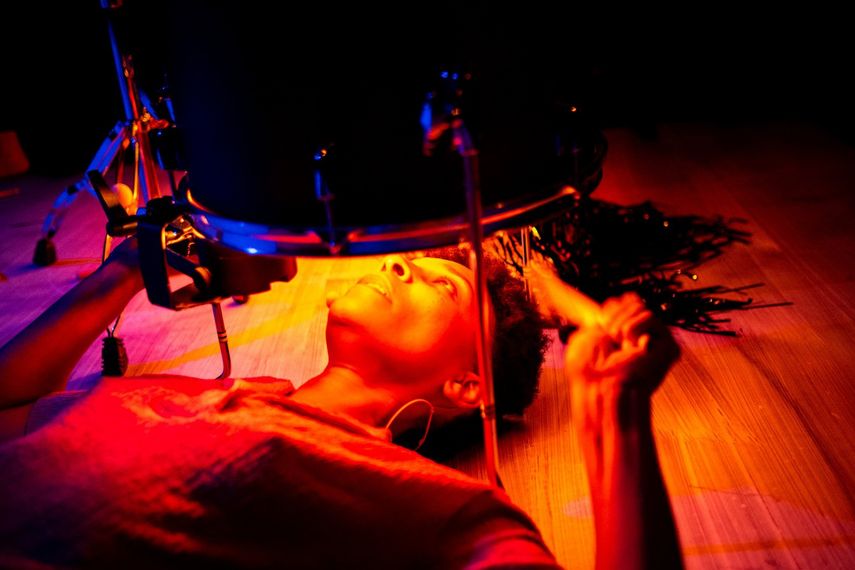 A five-member expert jury from the field of dance makes the subsidy decisions. The expected quality of the production and a national and international relevance of the company's/artist's work are important criteria for the jury's decisions. Each project and coproduction is unique. In order to acknowledge this, the NPN Coproduction Fund for Dance is as open as possible in its guidelines.
Nadja Dias
Freelance Producer, Consultant (Baden-Württemberg)
Arlette-Louise Ndakoze
Philosopher, Lecturer, Artistic Co-Director SAVVY Contemporary (Berlin)
Melanie Suchy
Dance critic (Hessen & Nordrhein-Westfalen)
Katrin Ullmann
Dance & Theatre Critic (Hamburg)
Christian Watty
Artistic Director euro-scene Leipzig (Sachsen)
#funded