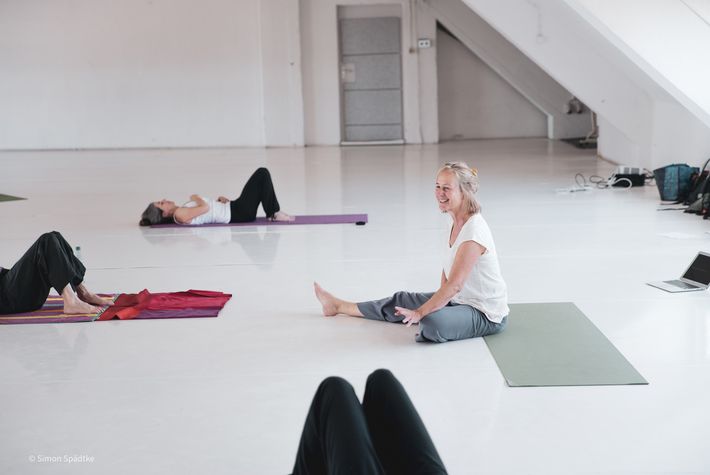 Veronica Fischer
"Feldenkrais Intensive"
August 1 – 5
11.30 – 13.30 H
Studio A
All Levels
In English/German
The Feldenkrais method can be perfectly used to get to know and use the instrument of the body and its abilities as precisely and optimally as possible. In the process of organic learning, a fundamental understanding for the body's innate intelligence is developed here. Feldenkrais teaches how to organize movements with the help of internal logic. With – and not in opposition to – our internal nature, movement patterns that lead to pain and injuries are broken down. Participants will discover ways to a stress-free approach to their body.
Veronica has been teaching Feldenkrais, yoga and bodywork for over 30 years. With beWEGen she has developed a profound bodywork that understands the origin of human movement in the evolutionary process. In her teaching she combines her knowledge as a body therapist and Feldenkrais teacher with her experience as a dancer and yoga practitioner.
This course can be supported by your health insurance. Please bring your own yoga mat.