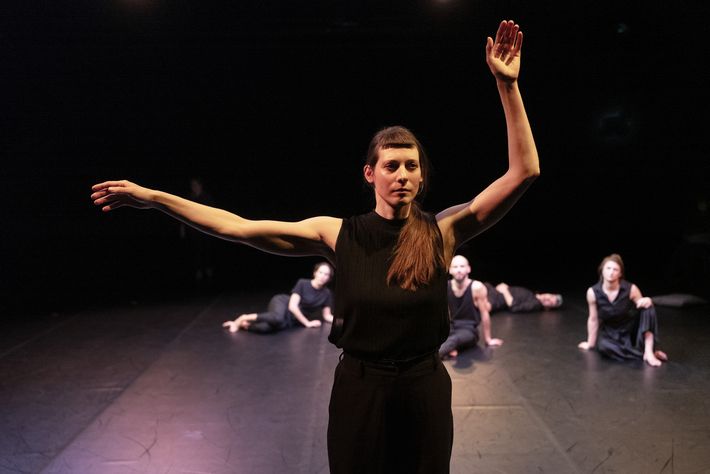 Susanne Schneider
"Contemporary Dance for the Golden Agers"
1. – 11. August
16.30 – 18.30 H
Studio B
All Levels
In English/German
Susanne Schneider works as a freelance dancer with CocoonDance, Overhead Project, Özlem Alkis and Stephan Herwig, among others. For her, dance mediation is central to the art form of dance – as a form of building bridges between researching dance artists, dancing participants and perceiving audiences.
In her workshop, she explores the body in its sensual dimensions. Sensing, Listening, Seeing and Breathing as sensual-sensory approaches to movement serve as a basis for discovering and becoming aware of different possibilities of physical presence in movement. In addition to the sensory experience, it is also about being in movement through dance – strength, coordination, mobility, rhythm, playing with gravity and muscle tone as well as with different qualities of movement.
Each class uses set exercises, movement improvisations, guided perceptual explorations and movement sequences. The atmosphere will oscillate between focusing and letting go, participants will dive into detail work and be guided by the music as they search, explore and simply dance.
The workshop is aimed at the 50+ generation regardless of their movement background – be it a professional dancer or someone who is simply interested in dance. Please also bring your own yoga mat.